France
French VC on track for a record year—but is overshadowed by its neighbors
September 10, 2021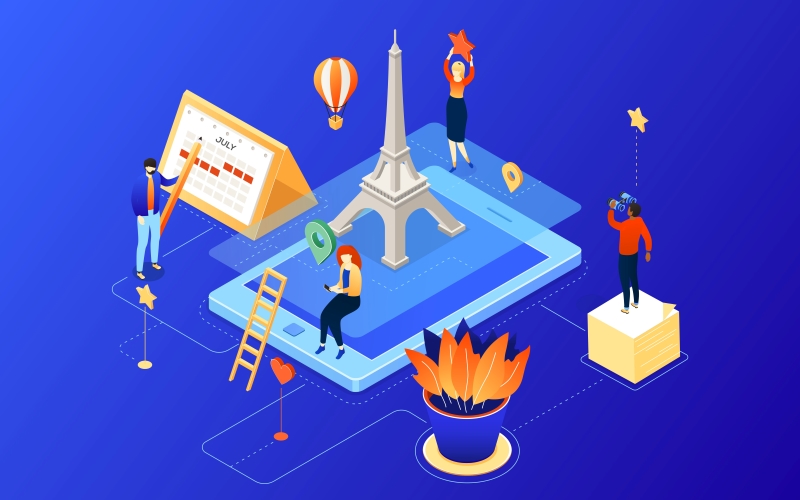 Government attempts to bolster the startup ecosystem, coupled with unexpected tailwinds created by the pandemic, have created a boom in venture capital activity in France—but it still lags behind other major economies in the region.
In the first half of the year, venture capital funding for French startups totaled €4.6 billion (about $5.4 billion) across 381 deals, representing over 70% of the total invested in 2020, according to PitchBook data. But by comparison, the UK and Germany saw VC investment soar to new heights in these first six months, beating the previous year's records—€14.2 billion and €7.7 billion, respectively.
"The pandemic created a lot of growth in French startups last year. We raised more than expected and what we're seeing now is more stability," said Xavier Lazarus, co-founder of
Elaia Partners
. "We're still raising a lot of money, and we're not far off the rest of our neighbors."
Indeed, during the COVID-19 crisis, France saw the most success of the three markets, up over 25% from 2019 to 2020, compared with 1.7% in the UK and 10.9% in Germany. The sheer amount raised by French startups last year may be having an effect on this year's activity, according to Lazarus, as companies are already well-capitalized.
And yet, this is the first time in a few years that France's VC market has grown at a slower pace than Europe's two other big economies, the UK and Germany, despite huge efforts from its government to make the country into a nation of unicorns.
The French government has sought to
promote more late-stage capital from domestic investors
. In 2019, President Emmanuel Macron announced a €5 billion fund to support tech investments with €2 billion earmarked to help startups scale up and introduced a new tech visa to help high-growth startups recruit foreign workers.
Macron also set a goal of having at least 25 billion-dollar-plus companies in France by 2025—it currently has 13. This year has welcomed new entrants to the stable including insurtech
Alan
, which was valued at €1.4 billion in April with a
Coatue
-led Series D, and blockchain security startup
Ledger
. The latter raised $380 million in a June round led by
10T Holdings
, valuing it at over $1.5 billion.
"Both the public and private sectors have been pushing for the emergence of a startup scene," Lazarus said. "There have been a lot of initiatives to boost French tech, which have made a huge difference and are starting to deliver the expected results. Young professionals are seeing that they don't need to move but that they can create successful startups right here, which is good for them and the country."
While the UK has a much more developed ecosystem, the growth trajectory of Germany's venture capital industry has been more comparable to that of France. Over the past five years, the gap between capital invested in France and Germany has been closing. In 2020, only €300 million separated the two with an almost identical number of deals. Historically, France has led in terms of deal count, but Germany has the edge in round sizes, particularly for more mature startups.
In H1, the average late-stage round in Germany came in at €60.5 million, around 85.5% higher than in France where it sits at €32.6 million. In H1 2021, France saw eight mega-deals (defined here as being over €100 million), including digital analytics
ContentSquare
's $500 million Series E in May and fashion marketplace
Vestiaire Collective
's €178 million round in March. Germany, however, had over double the amount.
A key driver of this in Germany has been well-funded overseas investors, and while both countries have seen US investor participation in VC rounds soar in the past few years, France is lagging behind. So far this year, well over three-quarters of capital raised by German startups came from rounds featuring US firms, compared with just over 65% in France. Lazarus believes that US investors will increase their exposure to French startups as the market matures and more success stories emerge from France.
"We're already seeing non-French investors at Series B level and ever Series A," he said. "A lot of the larger rounds are done by foreign investors and there's definitely more of a push to increase their market share."