Foodtech
Uber rival Bolt valued at $8B+ with largest round to date
January 11, 2022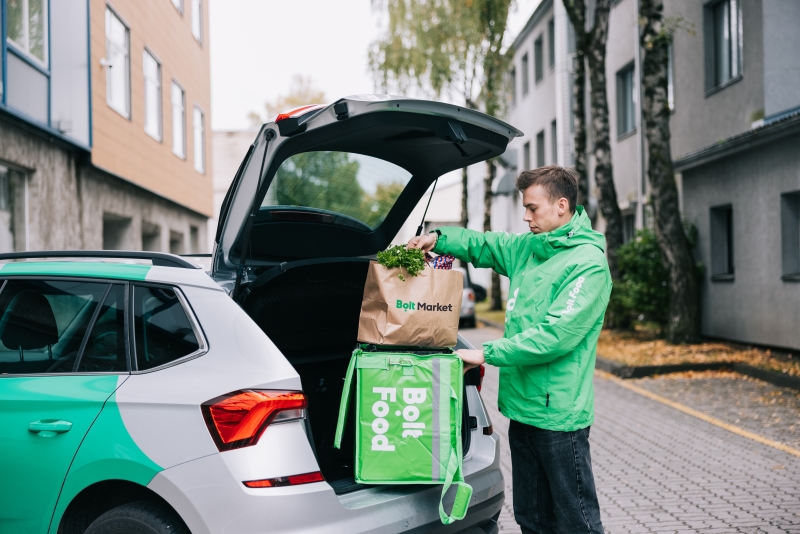 Estonian mobility specialist
Bolt
is now worth €7.4 billion (about $8.4 billion) with a €628 million fundraise, as it looks to double down on its e-grocery bet.
The investment, led by
Sequoia
and
Fidelity Management & Research
, comes just five months after Bolt raised €600 million at about a €4 billion valuation.
Launched in 2013 as a ridehailing service under the name Taxify, Bolt competes in multiple segments, from e-scooter rentals and car-sharing to online grocery delivery. It's the latter that will receive a large part of this latest funding round, as Bolt plans to expand the service into new countries and build more dark stores—but it is also the sector in which the company faces the most competition.
Over the past two years, demand for rapid online grocery delivery has exploded and with it, investor interest. Startups in the space are readying their war chests to grab a larger share of the European e-grocery market, and Bolt's key rivals include Turkey's
Getir
, which is seeking to raise over $1 billion in fresh funding at a $12 billion valuation, Bloomberg reported.
Bolt has a ridehailing presence in 45 countries, which the company hopes to leverage to help expand its grocery delivery footprint. Launched last year, Bolt Market operates in 10 European markets.
Bolt's largest round yet comes as the company is facing a significant increase in costs with its expansion plans, following the EU's plan to impose stricter rules in support of gig economy workers. In December, the EU formally proposed that people who find work through online platforms be entitled to minimum wage, holiday pay and other benefits.
MoveEU, the trade body that represents mobility companies including Bolt, has declared that the proposed move could lead to a loss in pay and jobs for drivers. The proposal still needs to be discussed by the European Parliament and the Council before it can be adopted.