Exploring a new crop of startups: A closer look at indoor farming
September 28, 2021
View comment

(1)
As of late-August 2021, $5.6 billion of venture capital had been invested into startups in agtech—a sweeping industry vertical that consists of more than 6,000 companies. Within that broader vertical, there are sub-categories of agtech like ag biotech, precision ag, animal ag, agrifinance and ecommerce and, finally, indoor farming. Per PitchBook data surfaced through
the platform's Emerging Spaces feature
, indoor farming deals are up 15.5% YoY to 112 and capital invested (TTM) has skyrocketed 403.4% YoY to $2.71 billion.
News headlines during the COVID-era—from strains on the US' food supply chain and risks to the global food system to the essential nature of jobs performed by farmworkers—the future of food is a timely topic. With the rise in converting vacant retail and office spaces into urban farms, the increase in seawater agriculture and global expansion of brands like
Kalera
, we wanted to further explore the topic of indoor farming.
Note that clicking on a company or investor name in the lists below will take you to a
PitchBook profile preview
. Our profile previews provide a cursory sense of the types of robust data PitchBook clients can access with their subscription.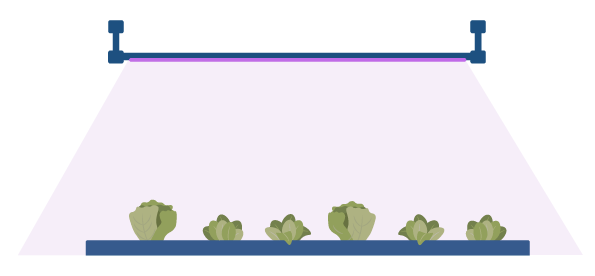 What is indoor farming?
Indoor farming is a method of growing agricultural products indoors, including crops, fungi and insects. It takes place within facilities that are enclosed from the environment, where technologies—not nature—control factors conducive to growing and harvesting. Indoor farming typically takes place on a large scale, and vertical stacking of produce is often leveraged for maximum output in a confined space. Sometimes called controlled environment agriculture (CEA), indoor farming offers the advantage of a year-round growing season—one that's not susceptible to seasonal fluctuations in rain, sunlight or temperature. Companies within this space include growers and facilities, the equipment inside and the software used to manage them.
What are indoor farming's key drivers?
According to PitchBook's Alex Frederick, a senior analyst of emerging technology, the key drivers for growth across indoor farming include:
Consumers are prioritizing food traceability and local foods
Improving the quality and yield of high-profit plants
Climate change driving pursuit of sustainable farming practices
These drivers are covered in more depth in PitchBook's
Q1 2021 Analyst Note: Cultivating Opportunities in Indoor Farming.
Types of indoor farming startups
Categories across controlled environment agriculture startups include:
Indoor farming component technologies, e.g., AI/ML, lighting systems and robotics and automation. Companies working in this category include Root AI, iUNU and Thrive Agritech.
Turnkey indoor farming systems, both commercial and consumer. Examples of commercial turnkey farming systems startups are Freight Farms and Red Sea Farms, while consumer-focused companies in this category include Just Vertical and Lettuce Grow.
Indoor growers, e.g., vertical—both hydroponic and aeroponic like those highlighted in the section below.
Top 7 indoor farming startups by latest deal size (2020-present)
*According to PitchBook data as of September 20, 2021; data is subject to change frequently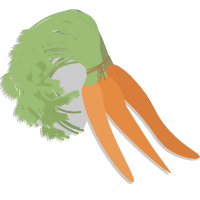 Bowery
Latest deal: $320.73M, later-stage VC, Series C
Latest deal date: August 2021
Total raised to date: $531.23M

Founded by Irving Fain in 2014,
Bowery
is a New York-based vertical farming company that provides produce to grocery stores including
Albertsons
,
Walmart
,
Whole Foods
and others. The company builds smart indoor farms near cities, growing fresh, organic, pesticide-free protected produce. Bowery also developed its own proprietary technology that integrates software, hardware, sensors, AI, machine learning models and robotics to orchestrate and automate its operations.
The company's $320.73 million Series C venture funding round in August 2021 was led by
Fidelity Management & Research
,
GV
,
General Catalyst
and 12 others also participated in the round.
AeroFarms
Latest deal: $317M, PIPE
Latest deal date: March 2021
Total raised to date: $531.48M

Headquartered in Newark, New Jersey,
AeroFarms
is an indoor farming company that uses the latest breakthroughs in vertical farming, artificial intelligence and plant biology to fix the food system and improve the way fresh produce is grown and distributed. Founded in 2004, the Certified B Corporation grows produce indoors year-round while using 95% less water, 99% less land and no pesticides, according to its website.
The company reached a definitive agreement to acquire Spring Valley Corp. for $232 million through a reverse merger in March 2021. That same month, AeroFarms received around $317 million of development capital from
Pearl Energy Investments
and others.
80 Acres Farms
Latest deal: $160M, PE growth/expansion
Latest deal date: August 2021
Total raised to date: $250M

Ohio's
80 Acres Farms
is an indoor farming company that provides customers with pesticide-free, just-picked leafy greens, herbs, microgreens and vine crops. The startup delivers its nutritious products by locating its indoor farms close to its customers—eliminating the cost, time and environmental impact of cross-country transport. 80 Acres distributes to major national grocers, local retailers and food service companies from its six farm facilities in Ohio, Arkansas, North Carolina and Alabama.
The company received $160 million of development capital from
General Atlantic
,
Barclays
,
BeyondNetZero
,
Taurus Ventures
,
Siemens Financial Services
and
Blue Earth Capital
in August 2021.
Plenty
Latest deal: $140M, later-stage VC
Latest deal date: October 2020
Total raised to date: $541M

Headquartered in San Francisco,
Plenty
operates indoor vertical farms on a mission to bring fresh, clean produce to the people. The startup's greens—including baby arugula, crispy lettuce, baby kale and mizuna mix—are vertically farmed with no pesticides. Available through services like
Instacart
and
good eggs
, they come in a resealable pack and don't need to be washed prior to consumption.
Plenty's $140 million Series D funding venture funding round in October 2020 was led by
SoftBank Investment Advisers
Driscoll's also participated in the round.
Upward Farms
Latest deal: $121.67, later-stage VC
Latest deal date: June 2021
Total raised to date: $143.97M

New York City's
Upward Farms
is an indoor aquaponic farm that grows leafy greens and fish with ecological and quality standards. The startup offers microgreens that are a mix of broccoli, kale, cabbage and white freshwater fish that are grown without antibiotics, hormones or mercury. With 95% of leafy greens grown on the West Coast and 90% of seafood imported, Upward Farms' mission is to heal the food system and reconnect eaters with local, nutritious food, according to their website.
In June 2021, the startup raised $121.67 million through a combination of Series B1 and Series B3 venture funding from
Prime Movers Lab
,
Tribe Capital
,
and
Prime Movers Lab
and others.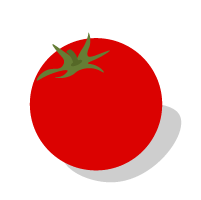 Infarm
Latest deal: $100M, later-stage VC
Latest deal date: March 2021
Total raised to date: $335.01M

Berlin's
Infarm
is the developer of an IoT technology and data science-backed indoor vertical farming system. The company's compact growing kit simplifies the process of farming thereby empowering cities to become more self-sufficient when it comes to food production. The company distributes its smart modular farms throughout the urban environment to grow fresh produce for the city's inhabitants.
The company raised $100 million of venture funding through a combination of debt and equity from
Atomico
,
Hanaco Venture Capital
,
and
Lightrock
in March 2021.
Jungle Corp
Latest deal: $51.6M, early-stage VC
Latest deal date: March 2021
Total raised to date: $51.6M

France's
Jungle Corp
is the developer of vertical farming solutions intended to locally grow zero-pesticide herbs, salads and micro-shoots at scale. The company provides a unique plant production technology and software solution supported by an operational services package, securing a consistent supply of clean, nutrient rich and delicious plants for its clients.
The company's $51.6 million Series A venture funding round in March 2021 was secured through a combination of debt and equity.
Founders Future
,
Finorpa
,
NCI Gestion
,
Demeter Partners
and others participated in the round.
What are emerging spaces?
Indoor farming is just one of the
138+ emerging spaces
—nascent but growing areas—tracked by PitchBook. Rolled out at the beginning of 2020 as part of a feature that helps PitchBook users discover niche spaces and identify burgeoning investment trends,
we define emerging spaces
using a set of criteria developed by our analyst team. Awareness for and interest in the emerging spaces we track in our platform appear promising, but these spaces aren't yet established to be considered time-tested industry verticals—at least not yet.
Get to know some of PitchBook's other emerging spaces
More on indoor farming, agriculture and the future of food
Betting the farm on sustainable agtech
Download PitchBook's Q3 2021 Analyst Note: Transformative Agtech and Sustainability Challenges

Lab-grown protein is cultivating investor interest
Get our Q3 2021 Analyst Note: Reinventing Meat

What is clean meat, and what companies and investors are leading the pack?
Read our blog post about clean meat, meat that's grown in a cell culture

Agtech fundraising continues its upward growth in Q2 2021
Check out our Emerging Tech Research report on Agtech

Ultrafast groceries, microalgae highlight Q2 in foodtech
Get a copy of PitchBook's Q2 2021 Emerging Tech Research: Foodtech report

See how COVID-19 exposed and exacerbated preexisting vulnerabilities in the global food supply chain which increased food waste
Download our Q1 2021 Analyst Note: Cultivating Opportunities in Indoor Farming

Beetles, caterpillars, ants, grasshoppers and more—oh my!
Read our insect-based foods blog post to get acquainted with this emerging space

This article was created based on PitchBook's Emerging Spaces feature.
To check it out for yourself,
log in
or
request a free trial
.