Webinar recap: How are private debt markets responding to the COVID-19 slowdown?
In this webinar, PitchBook analysts cover the entire private debt market landscape including direct lending, venture debt, special situations and distressed debt.
Watch the replay to see us dissect data from early 2020 and provide an outlook for each strategy given current market dynamics.
Main points include:
Which investors were first to act on the new wave of distressed opportunities and why is this time different from the GFC?
What happens to all the dry powder waiting to be deployed given fewer transactions for direct lenders?
Founders and CEOs may increasingly look to venture debt to extend runways, as raising equity in the current market is unfavorable.
Market conditions may push over-extended lenders back to their standard strategies, especially given increased competition and founder-friendly debt terms.
Watch the recording below or download the presentation slides.

Featuring: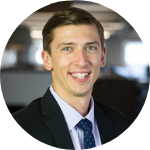 Dylan Cox
Lead Private Equity Analyst, PitchBook
Dylan Cox is the Lead Private Equity Analyst at PitchBook and heads up the firm's coverage of private equity and private credit. Cox oversees a team of private equity analysts producing quarterly industry reports and thematic analysts notes, as well as additional IP such as performance indices and fund valuation models. Cox's expertise has been cited in numerous top tier publications including Fortune, Institutional Investor and the New York Times. Prior to joining PitchBook, Cox was an analyst at real estate investment fund Core Capital.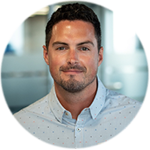 Kyle Stanford
VC Analyst, PitchBook
Kyle Stanford is a VC Analyst at PitchBook, where he covers nontraditional VC investment and contributes to quarterly core reports and produces thematic analyst notes on various topics. Prior to this role, he worked on PitchBook's publishing team, building and designing custom reports across all asset classes while also supporting the analyst team's core report development.


Looking for a high-level discussion of private debt? Visit our blog post.
Interested in watching our other coronavirus-related webinars?
See our entire collection
.