Who is founding and funding fungi startups?
December 20, 2021
We've covered foodtech and agricultural innovation on the PitchBook blog, from
clean meat
and
insect-based foods
to
vertical farming
. Today, we're looking at fabulous fungi, its potential in the marketplace, startups developing fungi-based offerings and the investors funding those startups.
The 411 on fungi as an alt-protein
Fungi is a promising alternative source of protein with the possibility of improving the texture, taste and nutritional profile of meatless proteins. But what is it? Fungi are one of a variety of fermentable materials, including microalgae, microbes and plant proteins, that can be used to produce alternative protein ingredients. Compared to the others, fungi are one of the most popular fermentable materials to use for alt-proteins because:
Fungi has a high nutritional value
Fungi has a meat-like texture
It's more resource efficient to produce compared to animal protein
It can mimic pork, chicken, beef and other meats
Fungi is versatile—it can be the core ingredient in fermented proteins or used to enhance cultivated or plant-based food products
Moving forward, fungi is likely to play a key role in achieving whole cuts of meatless meat, like steak—a major goal for players in the alt-protein space.
What is mycelia?
The type of fungi typically used for alt-proteins is called mycelia. In the same way that fungi is the plural form of fungus, mycelia is the preferred plural form of mycelium. Like the roots in a plant, mycelia are the fast-growing, resilient, structural fibers of fungi that absorb nutrients from the surrounding environment.
MycoTechnology, a Colorado-based fungi alt-protein startup (that's highlighted below), calls mycelia
the engine behind the mushroom
—providing the mushroom with the food it needs to survive. Mycelia clean up the forest by breaking down toxins and indigestible matter, and feed other plants and animals by producing the nutrients they need to survive. For a deeper dive into mycelia, check out
Ecovative's informative 101 guide on mycelium
.
What's on the horizon for fungi-based foods?
PitchBook analysts predict that fungi-based seafood will emerge as a key component of the fermented alt-protein landscape moving forward. Chicago-based
AquaCultured Foods
develops a variety of fermentation-based alt-seafoods, for example, which include shrimp, white fish and calamari. Other startups working on fungi-based seafood offerings include
Prime Roots
,
Quorn
and
Meati
.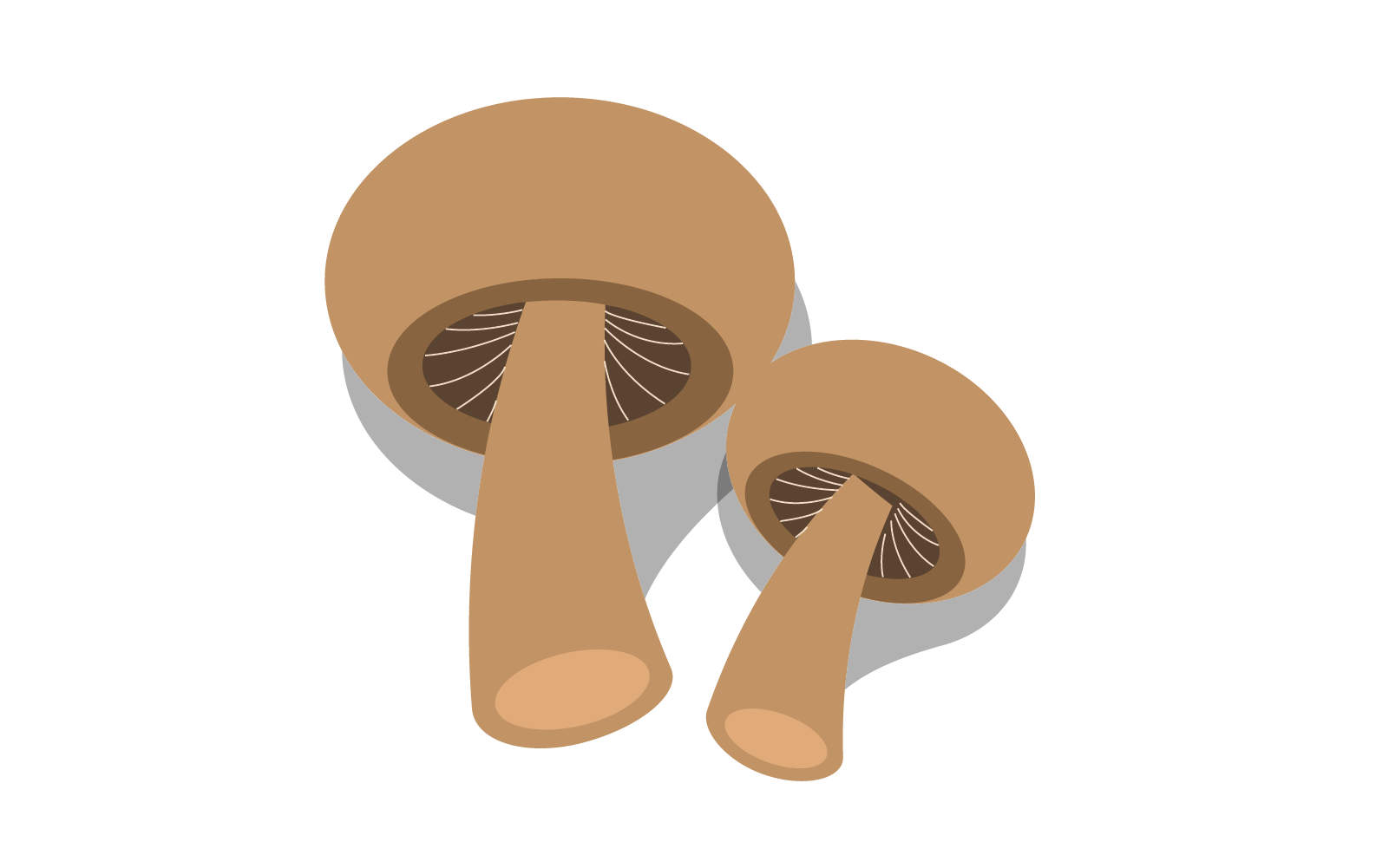 5 key fermented fungi VC companies by VC raised to date, their founders and funders
*According to PitchBook data as of December 15, 2021; data is subject to change frequently
Nature's FYND
VC raised: $508M
Post-money valuation: $1.75B
Most recent deal type: Series C
HQ: Chicago, IL
Billed as a food company for optimists,
Nature's FYND
products—including meatless breakfast patties and dairy-free cream cheeses—are made using a nutritional fungi protein. The company's fungi microbes were discovered in geothermal springs at Yellowstone National Park as part of a NASA-funded research project in 2009. Founded in 2012, the startup launched its first product in 2021—12 years after that initial discovery.
Nature's FYND was founded by
Matthew Strongin
and
Thomas Jonas
. Strongin is also the co-founder of Chicago's
Lotic Labs
and venture partner at
Imperative Ventures
based in Stillwater, MN. Among other backers, Nature's FYND has received venture funding from
Softbank
,
Blackstone
,
Generation Investment Management
, the National Science Foundation and the US Environmental Protection Agency.
MycoTechnology
VC raised: $198.24M
Post-money valuation: $521.8M
Most recent deal type: Series E
HQ: Aurora, CO
MycoTechnology
leverages mushroom fermentation to create transformative plant-based ingredients, like their pea and rice protein that's fermented with shiitake mushroom mycelium. Using their submerged fermentation process, the company uses gourmet fungi and mycelia to transform agricultural products and improve their taste, value and nutritional characteristics.
Jim Langan
and
Alan Hahn
founded MycoTechnology in 2013. Hahn has more than 20 years of startup experience, including at
Bitzer Mobile
and
Scale Computing
. Langan previously worked with law and public policy firm McKenna Long & Aldridge. MycoTechnology has received VC funding from several dozen backers, including
Rage Capital
,
Evolution VC Partners
,
Gaingels
and
Sand Hill Angels
.
Meati Foods
VC raised: $101M
Post-money valuation: $325M
Most recent deal type: Series B
HQ: Boulder, CO
Meati
combines protein, fiber and micronutrients to produce its energy-rich, minimally processed, mycelium-based steaks. Using a process that's similar to beer brewing, the startup grows its mycelium in stainless steel tanks with just water, sugar and nutrients. Grown indoors, Meati says its products are ultra-clean, pure and unexposed to external elements like pollutants and pesticides.
Before founding Meati in 2014,
Tyler Huggins
and
Justin Whitely
founded BTRFY. Huggins has a background in civil and environmental engineering, while Whiteley studied mechanical engineering. Both attended the University of Colorado Boulder. Among other investors, Meati has received VC funding from
Bond Capital
,
Acre Venture Partners
and angel investors including
John Foraker
and
Walter Robb
.
Ecovative
VC raised: $97.4M
Post-money valuation: N/A
Most recent deal type: Series D
HQ: Troy, NY
Ecovative
pioneered the science of mycelium to grow fully formed structures used in products meant to replace Styrofoam and other plastics, leather and animal agriculture. The startup says its mycelium foundry has the most complete mycelium library in the world. Using precise systems and a deep understanding of mycelium's biology, Ecovative aims to amplify the natural properties of specific strains to fit unique material needs.
Eben Bayer
and
Gavin McIntyre
founded Ecovative in 2007, and both have a background in mechanical engineering. Bayer previously worked at Applied Research Associates, and he's the founder of Atlast Food. McIntyre's previous work includes positions with the US Environmental Protections Agency, US Department of Agriculture and the National Science Foundation. Ecovative received venture capital funding in Q1 2021 from
40 North Ventures
,
Trousdale Ventures
,
Breakout Ventures
and others.
ENOUGH
VC raised: $59.93M
Post-money valuation: $100.73M
Most recent deal type: Series B
HQ: Glasgow, Scotland
ENOUGH
produces ABUNDA mycoprotein, a complete food ingredient that's high in fiber and that contains essential amino acids. This versatile ingredient can be used to make alternative and vegan meats, seafood and dairy products. The startup says the impact of introducing a million tons of ABUNDA mycoprotein by 2032 is the equivalent to replacing five million cows, a billion chickens and five million tons of CO2 emissions.
ENOUGH was founded by
Jim Laird
,
Craig Johnston
and
David Ritchie
in 2015. Laird has worked in commercial and corporate roles for a variety of leading food companies, including
Birds Eye
(
Unilever
) and
Premier Foods
. Johnson is also the operations director at
CMAC
, an industry and academic research consortium based at the University of Strathclyde. Ritchie is also the technology manager for a major agrochemical product for
Syngenta
. Among other investors, ENOUGH has received venture capital backing from
HAL Investments
,
MLC50
and
Nutreco
.
More on foodtech and agriculture tech
Betting the farm on sustainable agtech
Download PitchBook's Q3 2021 Analyst Note: Transformative Agtech and Sustainability Challenges
Lab-grown protein is cultivating investor interest
Get our Q3 2021 Analyst Note: Reinventing Meat
What is clean meat, and what companies and investors are leading the pack?
Read our blog post about clean meat, meat that's grown in a cell culture
Agtech fundraising continues its upward growth in Q2 2021
Check out our Emerging Tech Research report on Agtech
Beetles, caterpillars, ants, grasshoppers and more—oh my!
Read our insect-based foods blog post to get acquainted with this emerging space
Exploring a new crop of startups
Take a closer look at indoor farming in our recent blog post